Looking for neutral 3rd party reviews on Chaturbate.com?
We have become members of all the top sex chat sites both premium and freemium and documented our experiences. Read the full Chaturbate reviews below. We share the process involved in using the Chaturbate adult webcam sex site and what the true costs are associated with the site.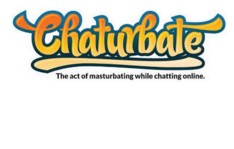 Our Test & Reviews of Chaturbate
According to Alexa traffic stats Chaturbate has been on a tear from about 135th slot to 5th overall globally among all the most visited sex chat sites.
Part of this success is attributable to two factors. Chaturbate.com allows open access for all to chat. That is not to say that this is a good thing. What this has led to is a site where private shows rarely happen.
Thus Chaturbate has become the top site for a voyeur. We're not knocking it so much as we are making the obvious observation. The other factor that has made Chaturbate very popular is the OhMibod which lets tippers control vibrations via sex toys that are literally inside the vaginas of the performers on screen.
This is known as teledildonics and Chaturbate was the first to truly succeed at getting people to tip with teledildonics.
How much does an adult webcam shows cost at Chaturbate?

The average Price Per Minute at Chaturbate was $3.79. However, it did surprise us to see that many models charge upwards and 90 credits per minute making chaturbate one of the more expensive sites for real live private adult webcam chat. Considering the voyeur cams are open to all and give the perception that Chaturbate is a cheap adult cam site, we thought the high costs on average for private shows were a bit odd.
However, once you understand Chaturbate by using the site for a while you understand that most of the models here are not focused on private webcam shows; or at least that was our perception.
They are instead focused on entertaining larger groups for pooling of tips; a fact that does mean the chaturbate user experience is just radically different than most top adult webcam sites.
Screenshot of Chaturbate
How many models are on Chaturbate
Chaturbate, unlike ImLive.com (a truly private show-centered cam site) actually has nearly 110,000 registered models but the truth is not as many sticks around and oftentimes exhibitionists register to model at Chaturbate and never again return.
Another area Chaturbate has really excelled is in PR. They sponsor tons of events and they have a massive Twitter following. They are the only adult webcam site with a Twitter account that has more than 100,000 followers.
The area the site can improve:
Chaturbate needs to refine the mobile experience. The site is very difficult to use on tablets and smartphones.
Near impossible is a better way to describe it. That being said the apps they offer are really unique.  A comparable site that has a better mobile experience and better private shows but is similar to Chaturbate is CamSoda. (review at that link)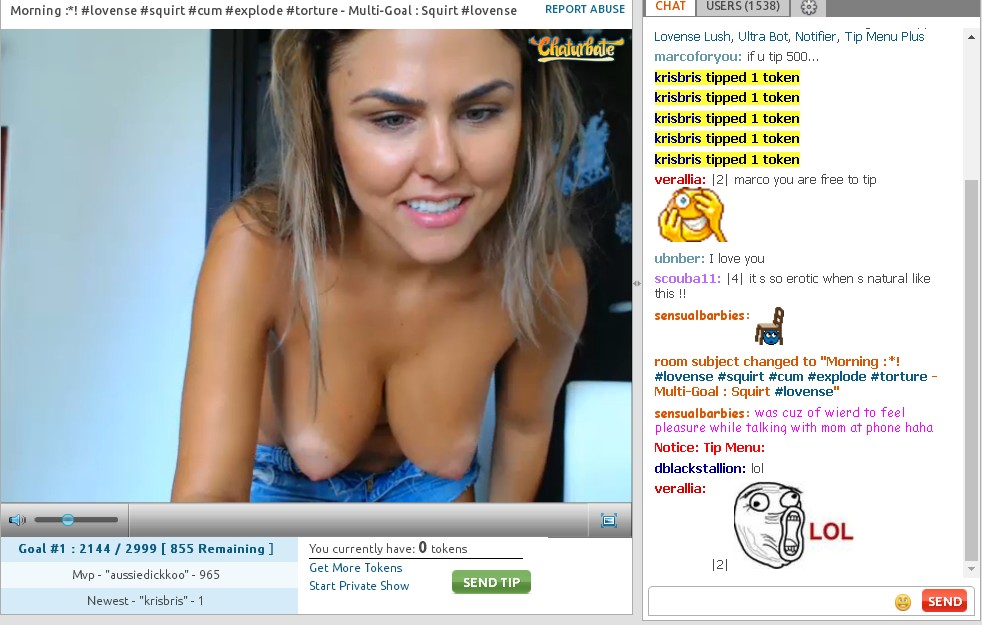 Notable Features of Chaturbate
The liberation of the Cam Models / Freedom to Share: Chaturbate does not even buy traffic, they actually sell traffic. How they accomplish this is cam models are encouraged to share their social media channels and the traffic the site gets is from cam models sharing their shows on content across the web via social media, their own websites, and content-sharing sites.
Apps and Bots: Chaturbate is a geek's wet dream. The whole site is a masterpiece of developer know-how from a broadcaster's perspective. Models have tons of useful goal bots and apps they can add that attach to their pages. No other cam site has ever attempted or succeeded to do what Chaturbate has. With that being said Chaturbate does not really offer what the other top adult webcam sites do.
Streamate (review at that link) for example is centered around a truly private adult webcam experience. That is not something you really find in the traditional sense at Chaturbate.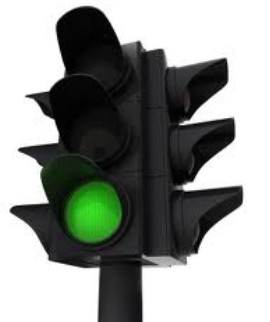 What other sites are like Chaturbate?
BongaCams (review at that link) as far as other voyeur sex chat sites would be the only site we can say is close to or like Chaturbate. That being said BongaCams has way fewer American webcam girls. Most of the models at BongaCams are from either Russia or Eastern Europe.
Conclusion of our Chaturbate.com reviews
Chaturbate is a top cam site for adults but only for those who enjoy the strip club atmosphere. After all, that is what chaturbate duplicates.
For those who want private interaction and two-way discussion with sex cam shows it would be wise to read our Flirt4Free reviews and our LiveJasmin reviews. Either of those is an alternative that may suit you better as far as providing a more intimate and erotic webcam experience.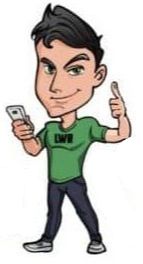 Henry is a self-admitted sex cams junky that loves to test and try out interactive forms of adult entertainment such as live webcam sites.
Read first-hand honest reviews about live cam sites here.